Your Insidesource WFH Furniture Solution
Work from Home with Insidesource
Home is now an extension of the office. Insidesource has curated ergonomic, quality, commercial-grade products to support your health, well-being, and productivity at home that optimize comfort and value.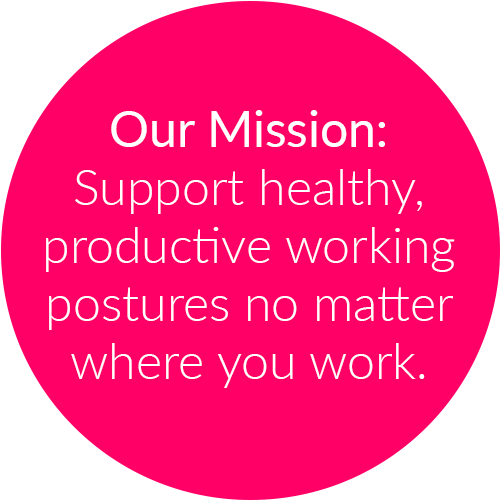 Please select the region where your furniture will be shipped.
Frequently Asked Questions
What types of equipment can I find on the store?
You can find ergonomic desks, chairs, keyboards, monitors, and more.
How do I purchase WFH equipment?
Please use your personal or corporate credit card to purchase WFH equipment and expense it to your cost center.
Do I need my manager's approval to purchase WFH equipment from the store?
No, but it will require managerial approval during the reimbursement process.
Is there a limit to what I can expense?
There is no limit. As owners of this company, we trust you to expense what you need to be productive.
What if I find WFH equipment less expensive than what's listed on the store?
We're directing employees to visit our WFH equipment store first, but if you can't find what you need you can make your purchase elsewhere.
If the store doesn't have an offering I am looking for, can I still buy and expense it?
Yes. As mentioned before, we trust you to make the right decision as an employee of this company.
Some products are only available in certain regions. Will you be adding more options to the store?
Yes. We will continue to add more products and options over time.
Can I purchase a different furniture solution outside of what is on the WFH store?
Yes, but we ask that you first use the opportunities presented in our WFH store.
Why can't I take the furniture from the office?
This is not something we are offering at this time, but we're evaluating this for a future state as we accelerate Dynamic Work.
Does Okta cover shipping costs?
Yes. Okta covers the price of shipping.
Why is the Bay Area shipping cost for the chair and electric height adjustable desk bundle package $165?
For Bay Area residents, the vendor is offering a special white-glove service for $165 where both furniture pieces will be delivered to your doorstep, fully assembled.
If I am in the Bay Area can I pick up my equipment for free?
During the hours of 7am-2pm only you can pick it up for free at our vendor's warehouse (not assembled) at:
7093 Central Avenue
Newark, CA 94560
Will I receive assembly instructions with unassembled packages?
In addition to the assembly instruction in the packages, the vendor will be posting videos to help you through the process in the coming weeks.
Is there a WFH Equipment Store app on my Okta dashboard?
Not yet, but it's in the works! Stay tuned.
Frequently Asked Questions
What types of furniture can I find in the WFH Program Store?
You can find options for ergonomic desks, task chairs, and desktop risers to help tailor your home office to fit your needs and ergonomic health and comfort.
Why should I buy furniture from this platform?
We are providing and promoting use of this company-wide portal to standardize an offering that has been specifically curated with quality, contract-grade furniture options that will be durable, long-lasting, and support your ergonomic needs.
Does the furniture require assembly?
All products require a minimal amount of assembly. A list of tools included in the package as well as separate tools required are listed on each product landing page. Please review these requirements prior to purchase.
Will I receive assembly instructions with unassembled packages?
Yes! In addition to the assembly instructions included in the packages, there are also soft copies and instructional videos available in the WFH Portal. Please refer to each product page to access these resources. Should you need additional guidance or support, please reach out to us at homeoffice@insidesource.com.
Who do I reach out to with questions about my order, its status, delivery, or assembly?
If you have any questions or concerns about your order, please feel free to reach out to the Insidesource team at homeoffice@insidesource.com. Our Customer Response Hours are Monday - Friday, 8 a.m. – 5 p.m. PT.
What if my order arrives damaged or seems to not be functioning appropriately?
If someting in your order has visible damage or functionality issues, please reach out to the Insidesource team at homeoffice@insidesource and we will help diagnose the issue and facilitate warranty claims with the manufacturer where needed.